What is the Best Size of a Postcard?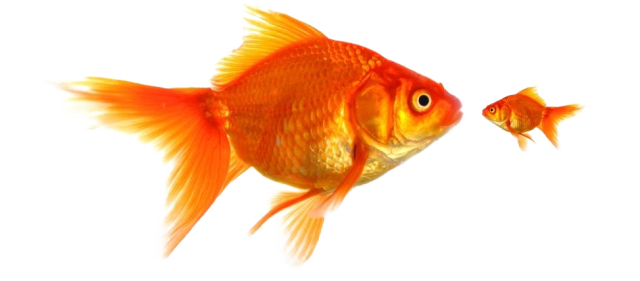 If you are going to invest time and money into a postcard marketing campaign, you naturally want it to be as effective as possible. One of your first questions when approaching the design process is probably something along the lines of, "what is the best size of postcard?"
Determining What's Best For You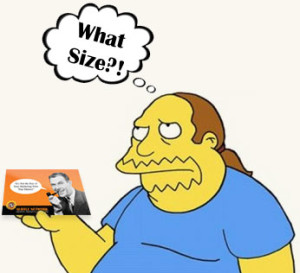 Unfortunately, "best" is a subjective term. No two companies have the same definition of "best" when it comes to the design, purpose, or size of a postcard.
There are several factors you'll want to take into consideration when determining the size of your marketing postcard.
First, consider the postcard design ideas you have to work with. An elaborate design with a lengthy message will require quite a bit of space. On the other hand, something simple – like the announcement of a new product – could easily fit on a smaller card.
You'll also want to consider your other marketing outlets. If you've spent a lot of time and money crafting an innovative brochure design, you don't want your jumbo postcard to upstage your other printed efforts.
In the end, the best size of postcard will come down to your marketing goals, target audience, and budget.
Taking the USPS Rules into Consideration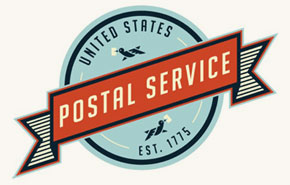 Perhaps the most significant factor in determining the best size of postcard is the price. And the price of your postcard is dependent on the United States Postal Service's rules and regulations.
First, understand that the post office doesn't classify mailings as postcards simply because they are a single sheet of paper. They actually define a postcard by its size and weight.
If you want to qualify for the First Class postcard rate, your mailing must be:
A rectangle.
At least 3.5 inches high by 5 inches long by .007 inches thick.
No more than 4.25 inches high by 6 inches long by .016 inches thick.
Note: The USPS defines length as the side parallel to the address. Height is the side perpendicular to the length.
Is your postcard larger than 4.25 inches by 6 inches? Don't panic; you can still put it in the mail. However, you're going to have to pay a little extra.
Anything larger than the postcard maximum is considered a letter. Therefore, you'll have to pay postage equivalent to a traditional envelop-encased letter. But bear in mind – letters have maximum size allowances too. Your postcard can't be bigger than 6 inches by 11.5 inches by .25 inches thick. If it is, it will need even more postage!
The last thing you'll want to consider is attachments. Many companies choose to dress up their postcards by adding fancy things like stickers, ribbons, magnets, etc. Before you print out millions of these decked out postcards, talk to your postal worker. These special attachments might require additional postage – or make the postcard all-together undeliverable.
The Most Popular Postcard Sizes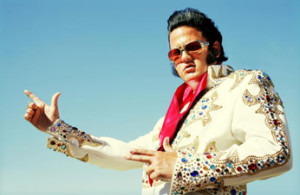 While there isn't a definitive answer to the question regarding the best size of postcard, there are a few styles that are more popular than others.
Below are the top three sizes that are most commonly available. Most printing suppliers will have these sizes set as some of the options you can choose from.
Standard Size
The standard size for a postcard is 4 inches by 6 inches. While this postcard does have a limited amount of space, it is the most cost effective since it qualifies for the post office's first class delivery times and the standard postcard mailing rate.
Since these cards are on the smaller size, they are perfect for things like announcements, reminders, save the dates, special offers, etc. – basically anything that has a minimal amount of content associated with it.
The standard size postcard works great in conjunction with other marketing efforts – mass emails, brochure mailings, etc. They are an additional opportunity to get your brand in front of the customer.
Large Size
This postcard is 6 inches by 9 inches. It doesn't qualify for the cheapest postal rate, but it comes with many other perks that are usually worth the additional cost.
These larger postcards have quite a bit more space. That means you can adequately convey your message, include a call to action, and still have room left for photos.
Another perk of the large size postcard is the fact that is quite unique. It will easily capture the reader's attention because it stands out from all the other pieces of mail.
What should you use the large postcard for? These oversized marketing tools are perfect for introducing your business or products to new or prospective customers, announcing a grand opening or other significant event, and launching new products or services. Basically, you'll want to use a large postcard any time you have a longer message and have accompanying photos.
Jumbo Size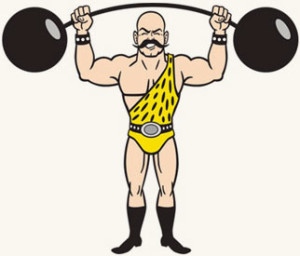 The jumbo postcard measures 6 inches by 11 inches. If the large postcard failed to get your target audience's attention, this one surely will!
This excessively large postcard is perfect for times when you have a ton of information to share. Or, if you've been having a hard time setting yourself apart from the competition.
Try using the jumbo postcard when you have new information to share with your existing clients. You can also use it to reach out to prospective clients.
Postcards are one of the most effective forms of print marketing. No matter what size you choose, you are bound to capture your customers' attention with this straight-forward, easy-to-absorb message. In the end, the best size of postcard is the one that is right for your marketing needs, target audience and budget.
---
---