Creative Graphic Design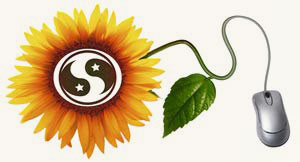 Subtle Network Design has been a Clearwater Graphic Design service provider for over a decade. Our award-winning artists have a strong track record of developing unique, innovative and effective design for print and web. We pour our passion into each project by providing equally compelling designs for small and large projects alike.
"Marketing materials like business cards, brochures or a website, represent your company in essentially the same way a salesperson does. If you wouldn't waste money paying a sloppy and unprofessional salesperson, you shouldn't waste money paying for substandard, ineffective graphic design."

–Jarrod Wright, Owner
Why Quality Design Matters
Subtle Network Design believes that quality design is one of the most important components of a successful marketing campaign. Without an engaging design, even the most inventive advertising strategy may fail to make an impact. Think of it this way: if the ad copy are your lyrics, then the design is your catchy hook. Without the hook to entice people, incredible lyrics will go unappreciated or unnoticed. Design is what hits people first, and what stays with them afterwards.
At Subtle Network Design our deepest roots are nested in a passion for quality graphic design. We always try to take a design centric approach when developing an advertising strategy. We are committed to providing innovative visual solutions to each new marketing challenge. After all, with a catchy hook even the most mundane lyrics will force their way into your head. Should your goal be the same when it comes to marketing?
Our graphic design services are offered locally in Clearwater, FL as well as around Tampa Bay and across the country. We enjoy meeting with local Clearwater business owners, but are more than happy to work on national or international campaigns. Our style and service levels attractive wherever you live.
Let Subtle Network Design & Marketing offer your business:
We are also able to offer affordable online marketing service like Clearwater SEO and Clearwater Social Media Marketing.
Are you still reading?  To be honest, I expected you to have called already.  The number is in the right hand corner of the site… but let me bring it to you.  It's 727-446-5851… there… what are you waiting for?