DoTM: The Hut Bar and Grill Menu
This month's design is for an awesome client who has been working with us for on various marketing projects. The collaboration efforts between the client, Wallace, and Jarrod, were able to come up with a visually striking beach-themed menu for The Hut Bar and Grill.
This menu was re-worked from the ground up, designed to match the decor of the actual restaurant and bar itself. Featuring new menu items and a more comfortable size compared to the old menu, this new version has shown to be an incredible improvement.
See what we can do for you and your business. Contact us today with your marketing needs, and we'll be sure to get in touch with you!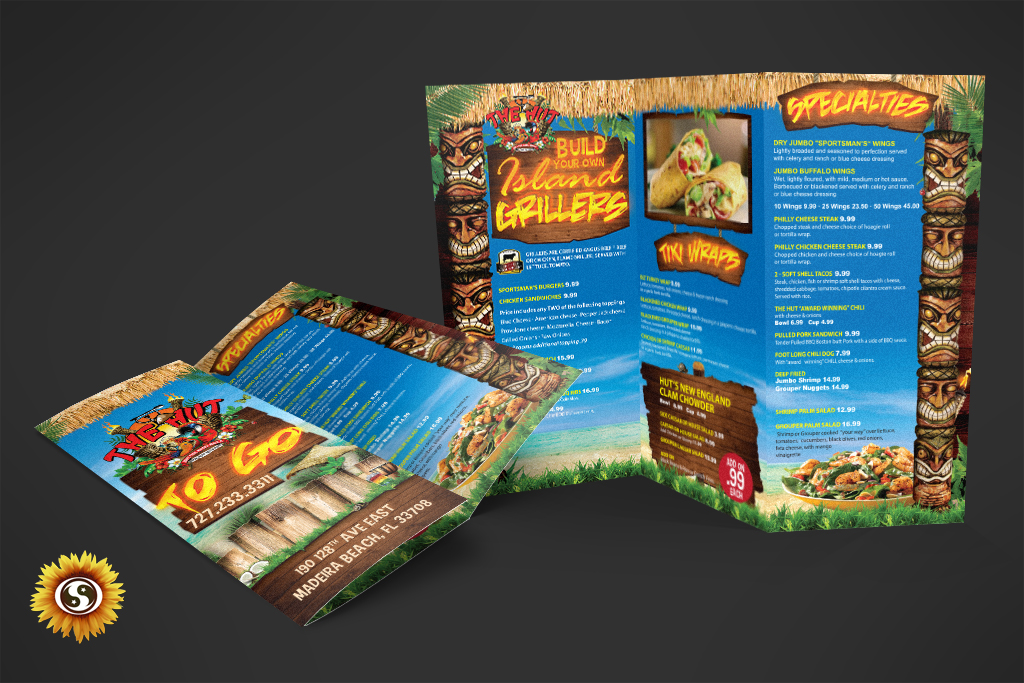 ---
---