What is PPC—and Why Your Business Needs It
A few months back, we brought you an article about what is SEM–or Search Engine Marketing. Just to refresh your memory, SEM encompasses all paid online marketing techniques that are intended to boost a business's visibility.
Now we have another useful online marketing acronym to share with you: PPC. In this post, we'll cover what is PPC and how PPC advertising can be used to enhance your business's revenues.
What is PPC?
So, what is PPC? PPC is shorthand for pay-per-click advertising. A PPC model's ultimate goal is to direct online traffic from one website to another.
Each time a PPC ad is clicked, the owner of the advertisement pays the website owner. In the simplest terms, pay-per-click refers to the amount paid in order to get an online ad clicked.
Pay-per-click ads are displayed alongside relevant content on websites that have consented to display the ads. For content-driven websites, the cost per click is a fixed rate. For websites with content unrelated to the advertisement, PPC ads will only appear if a specific pre-approved keyword was used in a keyword query to reach that website.
PPC and Your Business
If you are visiting our site and reading this, chances are that you are already considering how paid advertising can be used to benefit your business. Since pay-per-click is becoming an essential online marketing tool, you're on the right track!
Here are six reasons why your business needs pay-per-click advertising.
1. You don't pay unless an interested person clicks the ad.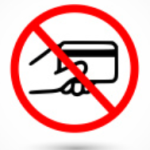 The beauty of pay-per-click is that it doesn't cost you anything to maintain unless someone clicks your ad.
This type of marketing is preferable because you only pay when you know you reach your target market, whereas using a blanket advertising strategy is more costly and less effective.
It is easy to keep track of the number of clicks, so you also have a better record of the effectiveness of your advertisement.
2. You can achieve incredible targeted marketing.
You can toggle with the settings of your ad to better reach your targeted audience.
For example, you can determine at what location and what time of day the ad will appear. You can choose which websites you partner with, opting for more effective and less cluttered sites that have minimalist web design. You can even adjust settings to allow for or disable advertisements on mobile devices.
All of these features allow you to reach specific audiences to deliver a targeted message, which is far more effective than advertisements that randomly appear.
3. Your other marketing strategies will be enhanced.
PPC is part of a robust marketing strategy, and it can provide your marketing team with information that could not be obtained otherwise.
Perhaps you want to know if a new keyword is attracting the traffic you're looking for. Pay-per-click can let you know once you add it to the content-specific keyword list.
PPC integrates well with SEO, which is organic search engine optimization. The stronger your organic search results are, the more PPC will enhance your business.
4. The budget is easy to control and cost-effective.
Every business has its own bottom line in mind. This means the advertising budget is limited and PPC's share of that budget is limited as well.
The cost for PPC depends on how competitive your industry and your industry's keywords are. For example, ads for health insurance companies will pay more per click than ads for dog washing services.
With pay-per-click, you determine how much you are willing to spend on a daily basis and cap it at that.
5. You get quick and lasting results.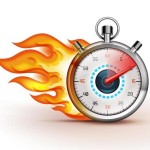 As most businesses know, organic SEO traffic is vital for long-term marketing success. However, PPC can provide both a boost to jumpstart your business's traffic flow and it can continue to drive revenue for as long as you are in business.
PPC's results are effective as soon as someone clicks on an ad, so the return on your investment is immediately apparent.
That said, pay-per-click is not just a quick fix. When done correctly, PPC ads can also serve as a vital part of your marketing strategy to keep business booming.
6. Any business can benefit.
PPC is a strategy used by businesses big and small. No matter what size you already are, we can help you grow by integrating PPC into your marketing strategy.
As mentioned above, PPC budget and strategy are endlessly adaptable, so PPC is easy to customize for any business model.
Are You Ready to Begin PPC?
Pay-per-click advertising is a great way to boost your business and keep it growing. To be effective, PPC must be a collaborative effort. We are professionals at effective yet subtle online marketing, and we will be happy to work with you to design and implement a successful PPC ad campaign.
Send us an email or give us a call. We are ready to help get your PPC campaign up and running!
---
---