Web Design Trends That Won't Survive 2014
C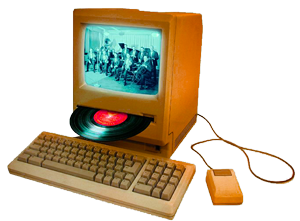 ome January, you'll find tons of blog posts all over the net that are full of tips, tricks and trends that will be hot in the coming year.  But what about the trends that won't be on anyone's top ten list anymore?
Knowing which web design trends will be popular this year is important.  However, it is just as valuable to know which trends will be phased out.
Let's take a look at the web design trends that won't be on anyone's top 10 list for 2014.  A few of these trends were quality ideas, but they just became too ubiquitous.  Others involve poor design ideas that needed to be axed a long time ago.
Homepage Sliders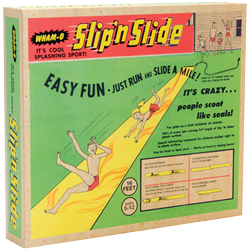 This is one of those trends that just got too big for its britches last year.  The idea was such a big hit when it arrived on the scene, everyone jumped on the bandwagon.  In theory, sliders offer a ton of useful information and the movement captures the reader's attention.
These should be good things – but they aren't.  Most visitors find sliders to be distracting and, well…annoying.
However, there is a caveat.  Sliders aren't necessarily all bad.  They might still be salvageable – if used properly.
The bad way to use sliding banners: to draw attention to featured blog posts.  These generally don't work.  By the time the visitor has had a chance to absorb the image and begin reading the headline, the slide is gone.  The negativity of this tactic is increased if, say, the article title is too long for the slider template and only the first half is visible.
The good way to use sliding banners: to show relevant information (in bite size pieces) that would normally require a click away from the homepage.  In a dog-eat-dog design world, only the best sliders will survive.  Only use a sliding banner if you can do it right.  Give the visitor plenty of time to read the content.  Only include the most important, relevant information.  And if you can share the text in a different way, do it.
Flash Intros

Far more offensive than sliding banners is the flash intro.  Again, this is one of those web design trends that was hugely popular when it first debuted.  But today's internet user is far more sophisticated.  We no longer need excitement, pizazz and a grand spectacle to drum up enthusiasm for the web.  We're already addicted.  No more incentive is necessary.
As such, the animation and sound is now less awe-inspiring and more gag-inducing.  Website users want more control over their experience.  Surprising them with features they can't manipulate themselves is just irritating.
Obnoxious Forms
Extensive forms should never have been in vogue. But lead capture forms, specifically should always be shorter.
Sure, forms are a great way to gather a bit more useful information about your visitors.  But don't make them mandatory unless you really need them to be.  And when you do force your visitor to fill out a form, make sure you only ask for the bare minimum.
We are living in an age where internet users are cautious – cautious of personal information getting into the wrong hands and wary of the ever present sales pitch.  By requiring them to divulge information they don't want to, you are just unnecessarily alienating them.  If you have questions about a form on your site, contact a Clearwater web design specialist today for a free consultation.
Excessive Fonts

All designers (should) know the importance of typography.  They know how to manipulate it to enhance a user's experience.
Amateurs think fonts are fun to play with.  There are so many to choose from, why not try one of each?!
It doesn't matter if you are a web designer who should know better or an amateur who has zero knowledge of graphic design, everyone needs to use fonts sparingly.
In general, content fonts should be san serif.  If you absolutely cannot control yourself, it is ok to sneak a serif font into headings and other small chunks of text on occasion.  However, that is where the experimentation should end.  Show a little restraint and use only two (maybe three) fonts throughout your entire site's design.
Overwhelming Design
Have you ever walked into a doctor's waiting room and noticed how sparse it was?  It probably featured clean lines, a soothing color pallet, only furniture pieces that were absolutely necessary, and zero nick-knacks cluttering up the place.
Contrast how that scene made you feel with a restaurant that insists on covering every inch of wall space with some type of sports memorabilia.
Just as a physical space can easily make us feel overwhelmed if there is too much visual stimulation, a website can quickly become a turnoff if the design is too overwhelming.
Simplify your design.  Include what you absolutely need to and ditch the rest.  Make an SEO checklist to ensure all the behind-the-scenes stuff is there.  Share pertinent business information.  Answer the visitors' questions.  And then move on.
In the next few months, you'll definitely want to take a look at what is popular in the design world.  However, make sure you audit your skill set (and existing projects) to ensure these unappealing web design trends aren't included in your 2014 arsenal.
---
---