Proof that Print Marketing is Still Effective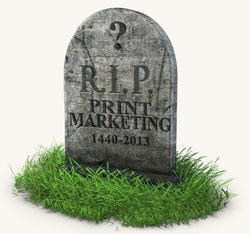 Since the rise of the internet, people have been clamoring over the effect it's had on the print industry. Book stores are closing. Newspapers are stopping the press. Magazines are going digital.
All those things may be true. But print is not dead – at least not in the world of marketing.
Print Marketing Done Right
If you were to quiz some of your favorite brands about their marketing tactics, most would say print yielded some of the best ROI. But that doesn't mean you can churn out a ton of shoddy brochures on your administrative assistant's printer and expect to see leads come pouring in. For print marketing to work, you need to do it right.
The success of your marketing campaign is in direct correlation to the quality of your printed materials. If you have low-quality printing, you'll get low-quality results. But if you put in the effort, time and money to design a high- quality print publication, you can expect to see significant results.
This is especially true when it comes to a particular group of customers. Customers who are accustomed to paying more for their products and services won't give a second glance to a poorly crafted flyer or brochure. People who are willing to pay a significant amount of money for a product expect quality from start to finish.
Sometimes the demand for quality permeates an entire industry. For example, health, beauty, fitness, real estate, and cars are just a few of the industries where customers expect the quality of the marketing to be proportional to the quality of the product.
Where is the Proof?
Here is what you've been waiting for – proof that print marketing works – and works well.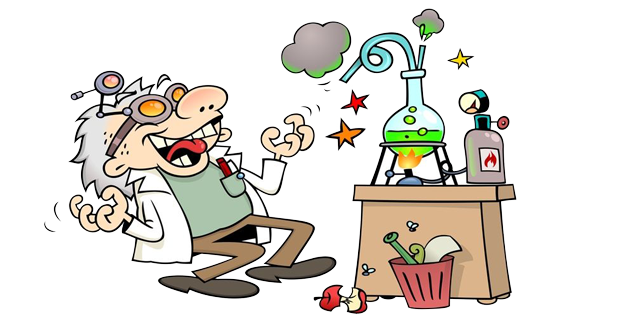 Print is Long Lasting
Magazines and newspapers can lie on the coffee table for months, getting read over and over. A brochure or flyer might be tacked to the fridge and visible every time the door is opened.
Internet ads disappear the moment the prospective client clicks the mouse and goes to the next page. Out of sight, out of mind.
Print is Credible
Anyone can throw together a website and use underhanded techniques to get to the top of search engine results pages. What is to prevent customers from clicking on a site that has zero credibility and absolutely nothing of substance? Nothing. Print, on the other hand, requires some effort – especially the top-quality stuff. As a result, customers are naturally more inclined to trust its contents.
Plus, unlike clicking on internet ads, no one has ever gotten a virus from picking up a postcard.
Print is Emotional
At the request of the Interactive Advertising Bureau, neuroscientist conducted research regarding the emotional attachment customers had to a chosen form of marketing. Thanks to MRIs, there is actual scientific proof that print marketing is preferable to digital marketing. The tangible qualities of printed materials create a more significant emotional reaction in the brain.
Print Plays Nicely with its Friends
All marketing professionals know a little secret – campaigns that embrace multiple mediums do significantly better than ones focused on a single marketing tactic.
Even Google admits they can't fulfill customers' wildest dreams on their own. They report that nearly half of all smartphone users preform online searches based on an ad they see in print.
Therefore, it is best to use an integrated approach to marketing. For example, slap a QR Code on your business card or flyer that directs visitors to your website; you can embrace the best of both worlds.
Print is Younger than You Think
Many businesses make the mistake of assuming print is for old people. Those with a younger demographic of clients assume digital is the way to go.
In reality, a recent study found that 69% of participants who were between the ages of 18 and 24 preferred print communication to digital.
The trick is to find the right type of print material and which demographic it communicates best with.
Print is Less Competitive
More and more companies are making the mistake of putting all their marketing eggs in an online basket. That has left a huge, gaping hole in the world of print marketing. The venue has much more space for your marketing dollars to shine.
Would you like to incorporate print into your marketing strategy? Let us help you. We specialize in a wide variety of printing services – everything from business cards to banners.
Let subtle network be your source for print printing products to aid in your marketing efforts including: business cards, brochures, postcards, letterhead, banners & more.
---
---