Here are Subtle Network, we pride ourselves on offering premium printing services to our clients. In an effort to spread the word and brag about our affordable pricing we recently designed a new, fairly funky, marketing piece.
This month we chose this design as our "Design of the Month".  We normally highlight client work each month, but chose this as a rare opportunity to toot our own horns.
If your looking for Clearwater printing services or are interested in our Graphic Design, please contact us today.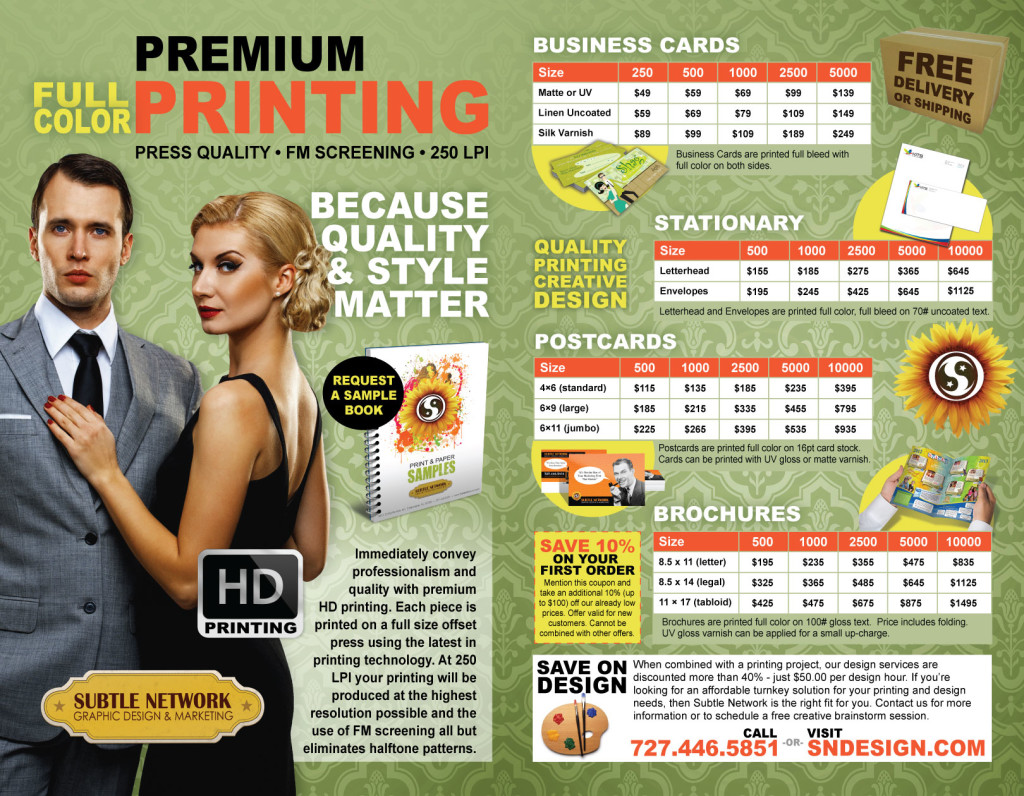 ---
---