An Open Letter to Our Clients About MyBlogGuest.com
Dear Clients,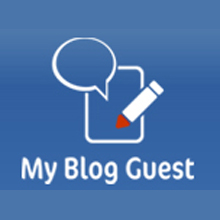 Spring is historically a tumultuous time in the SEO world. In years past, spring has introduced major algorithm shifts like Panda and Penguin. It also brought about a host of manual actions like the initial assault on blog networks. This spring, unfortunately, was no exception.
On Thursday, Google handed out harsh penalties to many sites who participated in the guest blogging community myblogguest.com.
The majority of our clients' sites were not directly affected by these penalties, but at least one unfortunately was.  More broadly, however, this action by Google marks a stark change in the SEO rules and has implications that cannot be ignored.
I am writing this letter to inform you about this development, provide some context and explain the actions it has forced us to take.
Some Context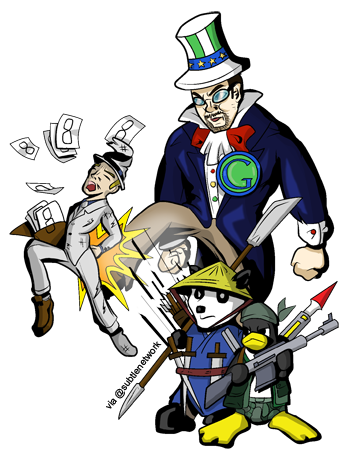 It is no secret that there is perpetual tension between Google and search marketing firms like us. Not only do SEOs tinker with the effectiveness of their algorithms, but we also compete for the same marketing dollars.  It is, therefore, in Google's best interest to frustrate our efforts. To these ends, they often change the rules and sacrifice quality search results in favor of a more unpredictable search landscape.
The practice of guest blogging is a time honored tradition that has been part of the internet since its inception. Major blogs like Mashable.com, SmashingMagazine.com and HuffingtonPost.com widely utilize user submitted content. It has always been common practice to include a link to the author's website in a bio. The basic contract is this: You write great and valuable content for my readers, and I will in exchange credit you for your work.
Guest blogging had, in recent years, become much more popular as SEOs sought a scalable way to build links. As a result, the quality of the average guest author – as well as the average guest blog – began to decline.  This was a trend that did not go unnoticed by me or anyone else.
I wrote a blog post (ironically, as a guest) titled Guest Blogging: Google's Next Target last May outlining the problematic trends with guest blogging and offering my predictions about its future. In the article, I offer my opinion that since Google has historically endorsed guest blogging, they would not seek to take action on the practice as a whole and would rather look for solutions that address the low quality players.
Early last year, we started adopting some precautionary measures to help ensure that our clients would be safe should Google decide to take action.  I created a ranking system that sought to identify blogs with actual readership and higher editorial standards. This system excluded the vast majority of guest blogs and worked to keep our clients away from the low quality sites I suspected may eventually be targets. Despite recent events, I wholeheartedly stand by the quality of the content that we submitted on our clients' behalf, as well as most of the blogs we asked to publish it.
What is My Blog Guest?
Despite being commonly described as a "blog network" since last Thursday, My Blog Guest would be best described as a blogger community.  In simplest of terms, it was a membership site that connected content creators with content publishers. Each blog owner had complete editorial control over any content that was published on his/her site and no compensation aside from the link was allowed.
My Blog Guest creator and evangelist Anne Smarty is a very well-known and respected player within the SEO community. She was widely recognized for going above and beyond in her efforts to keep the MBG community free from low quality spam. There was a manual review process for all blogs and content submitted through the site, and she enforced strict rules outlawing paid links of any type.
Why Did Google Go After My Blog Guest?
The simplest answer is: They wanted to make news. Eliminating all spam and low quality content from the web is not a realistic goal. Google, therefore, often takes the action that will make the most noise. Their high profile penalizing of websites like JCPenny.com, Overstock.com, Expedia and Interflora are all examples of Google's propensity to take action that makes a big splash.

This PR driven strategy is what likely led them to go after My Blog Guest.  MBG was singled out – despite being one of the more legitimate, least spammy communities out there – simply because they were the largest.
Rather than addressing the issues surrounding quality directly, Google decided instead to broadly punish My Blog Guest as well as many of the publishers and content creators who participated in the community. Instilling fear, uncertainty and doubt in the SEO community was likely their goal. In that, their actions were arguably a success.
I personally, along with most in the SEO community, was shocked that Google took this action. I have a lot to say about the ridiculousness of their decision, but will leave that curse word laden rant for another blog post.
Did Subtle Network Use My Blog Guest?
Yes. We participated in the MBG community and published content on blogs whose owners we met while networking there. As a preventative measure and to diversify the links we obtained through guest blogging, we kept our usage of the community to a minimum in the last year however.

What Now?
For the site that was penalized, we need to go through a manual review process in order to get the penalty lifted. We spent last Thursday and Friday going through every link and compiling a disavow file (a list of links we want Google to ignore). We then submitted an official reconsideration request asking that Google reevaluate the penalty.
All reconsideration requests are manually reviewed and often take several weeks to process.  Therefore, it was essential for us to be very aggressive in our disavow efforts.  A great many of the links we have asked Google to ignore were likely helping the site to rank. There is, unfortunately, no other option when dealing with a manual penalty. At least some of the baby has to be thrown out with the bathwater.
For the sites unaffected by a penalty, we have compiled a much more targeted disavow file that focuses exclusively on MBG blogs.  For these sites, the immediate impact will likely be minimal.
The larger question is: what we do moving forward? Link building is, unfortunately, an unavoidable requirement for successful search engine marketing.  If we abandon guest blogging entirely, I'm not sure of a strategy that could adequately take its place.
Below are some of steps that we are considering.  We will provide further detail once a more specific strategic vision crystalizes.
We are likely to rework our guest blogging approach and evaluation process to only focus on the highest quality blogs possible.  The time and effort required for each post will increase greatly which will result in fewer links acquired each month.
We have discussed creating burnable satellite sites which we can safely employ aggressive link building practices without risking the primary site.
We will likely increase our efforts surrounding manual outreach and competitor link analysis.
We will likely transition additional focus towards creating linkworthy quality onsite content.
 We are going to start evaluating link profiles regularly and likely going to start submitting preventative disavow files every few months to help minimize risks.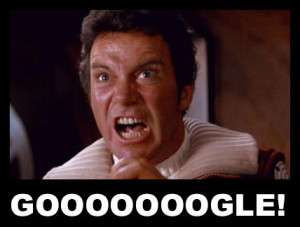 I am personally going to devote a lot of time this week to reworking our internal processes and evaluating the viability of alternative strategies. There will be no way to illuminate all risks entirely, but part of our responsibility is to determine the best balance between risks and the rewards.
Returning measurable results within an acceptable timeframe and budget without exposing our clients to excessive risk will always be our primary goal. Please rest assured knowing that our success is inseparably tied to yours and that we do not take our responsibilities lightly.  We appreciate your patience and understanding during this most recent transitional period.  We will keep you informed of the changes we make moving forward and welcome any input you have.
Please let me know if you have any questions.
Sincerely,
Jarrod Wright
---
---