Effective Social Media Marketing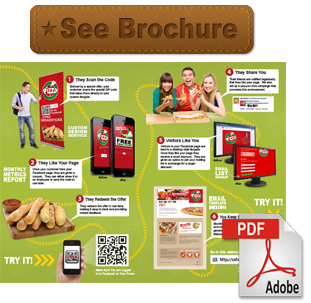 As you contemplate your marketing options, you've probably come across a term that is very popular in the industry right now – social media marketing.
Some experts say social media marketing is an essential part of your branding strategy. Meanwhile, others say it is a waste of time. Who should you believe?
In reality, both camps are probably a little bit right. Social media marketing can be effective. However, if you don't do it right, it is a waste of time.
Why Is It So Difficult To Do It Right?
It is incredibly easy to throw together a Facebook page. It isn't even real difficult to build up a history of relevant posts, comments, images, and videos.
However, it is difficult to get people to see all that wonderful content. Build it and they will come does not apply to a Facebook page. You have to put in some effort to get people to "like" and engage with your brand.
Even when people do "like" your page, it is difficult to sort out the qualified leads from the window shoppers. You want your Facebook page to be used as a resource and connection point for people who want to actively participate with your brand.
You might be lucky enough to get the "like" from a qualified lead. But then what? Your follow-up options are pretty slim. You have that potential customer sitting there, but you have no obvious way to connect with them. In many cases your Facebook posts won't even make it into their stream.
What Do I Need to Do?
By being proactive, you can turn your Facebook page into a successful marketing outlet. You'll need to stop up all the holes and block potential escape routes. Funnel that customer through the buying process and guide them to do exactly what you want them to do.Let the professionals give you a helping hand. From start to finish – "like" to purchase – your Facebook engagement needs a creative approach. It also requires attention to detail and expert strategy.
How Can Subtle Network Help?
We have just developed a new marketing strategy that is sure to take prospective customers from "like" to purchase. Check out this visual representation of how we can help you.
We have three different packages. No matter where you are on your marketing journey or what your branding goal is, we can help. Plus, buy now and we'll give you up to $300 additional services for free!
---
---