Thinking Abuot Clients First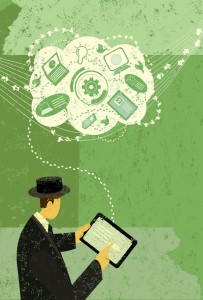 New clients are often resistant to change. For one reason or another, they feel that their current marketing identity, while imperfect, is "good enough" and doesn't need improvement. Whether clients have concerns about cost or just find comfort in the status quo, they will continue to pay for ineffective, unprofessional marketing. It is our philosophy that spending money on such marketing is ultimately a waste of time, effort and resources. We respect our clients and always work to ensure that their marketing dollars are spent with precision.
Subtle Network Design is committed to the pursuit of fair, logical and valuable methods that benefit both the artist and the client.
Never afraid to evolve, SN Design constantly adapts to meet the changing needs of the market. As new technology improves the possibilities for graphic design and printing, SN Design embraces change to provide its clients with the most current solutions available.
Local printers are often limited to their in-house technology. Often this causes the quality, variety and cost of printed products to be limited. Likewise, many design studios focus exclusively on the graphic portion of a project and therefore constrict the variety that could and should be available through a broader range of printing options.  SN Design offers a wide variety of quality solutions that are typically more affordable than the less robust services other print or design studios provide.
Let Subtle Network Design & Marketing offer your business premium website design and other marketing services. These include SEO, Social Media Marketing and Postcard Marketing.