Service vs. Price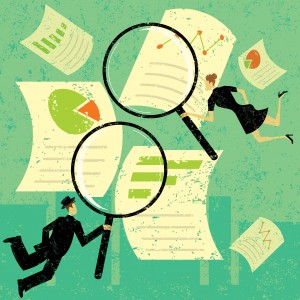 Companies often are faced between investing heavily in professional Clearwater graphic design and printing services or finding a more affordable option.  We believe a client should not have to make that choice. Subtle Network Design & Marketing offers competitive pricing while providing quality design services. Why waste money or settle for substandard work? Below we've outlined a few comparisons between Subtle Network and other popular solutions. We hope to illustrate how our graphic design and marketing services truly intersect both quality and affordability, providing to you the best of both worlds.
SN Design vs. a High End Marketing Firm
On one end of the spectrum are lavish, high end marketing firms. These firms often charge thousands of dollars to develop something as simple as a postcard. Your money usually goes toward complex presentations and overpaid paid sales representatives. The truth is advertising can be a fickle business, and a marketing firm may not have a better idea on how to market your company than you do. Unless you are a Fortune 500 Company with a million dollar marketing budget, high-end design and marketing are an unnecessary indulgence. Subtle Network Design & Marketing will help you develop a unique, effective and creative marketing piece for a fraction of the cost.
SN Design vs. a Freelance Artist
Smaller graphic design studios or freelance artists are another tempting possibility. They offer personalized service without the outlandish prices of their lavish competitors. At the same time, most boutique design studios are limited in the services they can provide. Talented freelance artists typically charge between seventy to one hundred and fifty dollars per hour, yet their services only solve part of the problem. After spending hundreds, even thousands of dollars on designing a piece, the client still has to pay the printing and distribution costs. Working with a separate printer and designer becomes expensive and can create compatibility nightmares. Subtle Network streamlines this process by handling both the graphic design and printing of a project. This enables us to provide "package" pricing that is more convenient and less costly for our clients. Our files always print correctly, and we work to ensure your project is produced at the best rate with the best available technology.
SN Design vs. a Local Printer
Often business make the common mistake of dealing directly with a local Clearwater printer. This approach has several shortcomings. First of all, print houses usually don't have a talented artist on staff. Either they have an unqualified employee working on the design aspects of a project, or they farm out the design to a freelance artist. The client ends up either overpaying for a good design or receiving a substandard layout. Neither of these options is acceptable. In addition, most Clearwater printers only produce your work on equipment they own. Small print houses do not have the high end equipment necessary for marketing pieces. Full color printing becomes very expensive and is not of the quality that customers deserve. Subtle Network Design & Marketing offers the best quality printing available because we work with the best technology available. Clients who have used a local printer for years are astonished by our prices and services.
SN Design vs. an Online Wholesaler
Using an online print wholesaler is a final common option businesses often consider. These fly-by-night companies offer "teaser" prices to attract business. We strongly recommend you avoid these companies. To begin, a lot of them have websites that don't stick around. An online print wholesaler's website may change names or go out of business, and clients will lose files and work. Secondly, most of these companies do not offer design services. Their prices look good, but a marketing piece is rendered useless without quality design. Even when these companies offer design services, the art is never created by the same person and almost always is handled with a "turn and burn" attitude. Thirdly, these companies are famous for poor customer service. Since they often require prepayment of services, clients don't have much recourse when they are dissatisfied. Finally, the prices you see online are often deceptive if not dishonest. Hidden fees such as inflated shipping charges often pad the overall cost of a project. Subtle Network Design provides honest pricing up front, and the pricing always includes shipping. We are surprisingly competitive with the cost of online printers without any of the headache and poor service. Give Subtle Network the chance to bid on a project. We are sure you will find that our prices are difficult to beat. Give us a shot, let us be your Clearwater Website Design, Printer and Clearwater Online Marketing specialist.